Creating an Abstract Finish on Traditional Bedsides
---
These abstract bedsides were created using an inspiration artwork from my commission client, The artwork was to be displayed above the bed and she wanted a similar look for the accompanying furniture.
---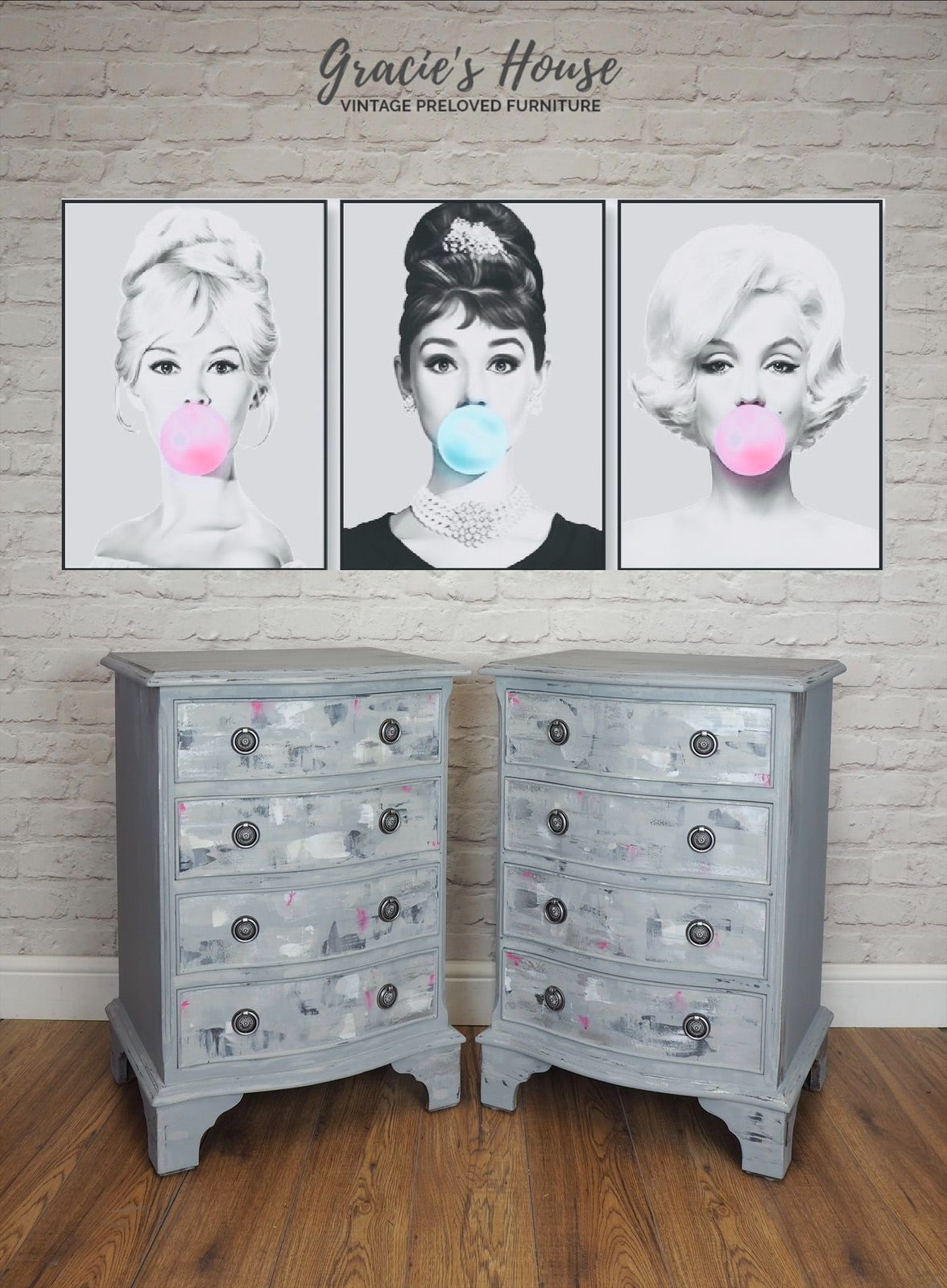 ---
Firstly I used 2 coats of Manatee Grey by Dixie Belle Paint Company, I followed up by using a Dixie Mud scraper to apply Gravel Road, Driftwood & Fluff. This was the basis for the abstract style but was a little harsh, in order to soften I used more of the Manatee Grey and Driftwood with an artists brush for more accurate placement and used a water mister to target where I wanted the paint to drip, I mopped up  with paper towel any drips I didn't like.
---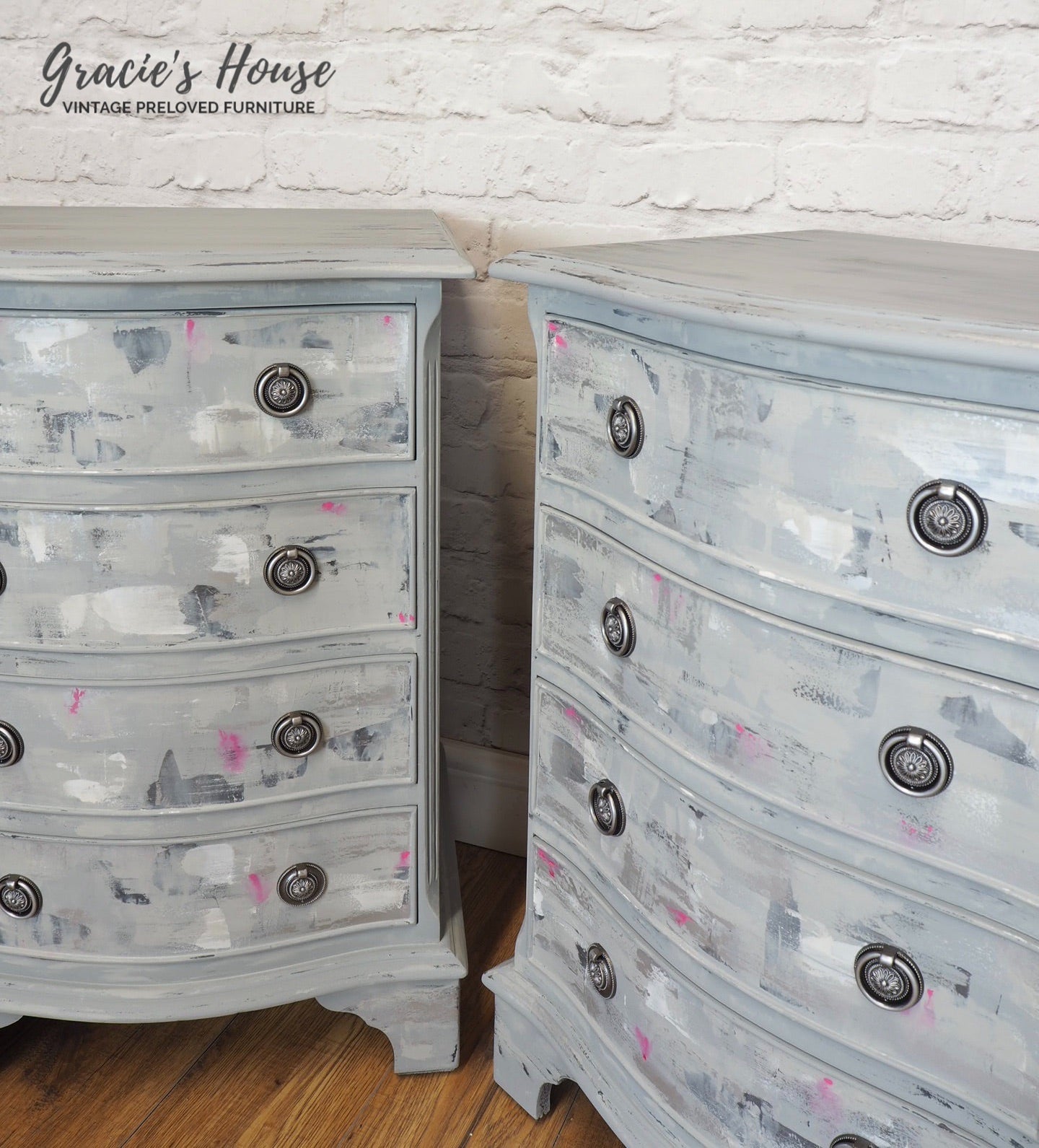 ---
The bright pink is CUREiously Pink from Fusion Mineral Paint as its the most intense bright pink in my stash. I applied again with an artist brush and used the water mister to give it more of an ink splat look. I used lots of Decor Wax by Redesign with Prima in Vega & Shiny Stars, again I used my scraper to apply to give a more interesting texture and appearance.
---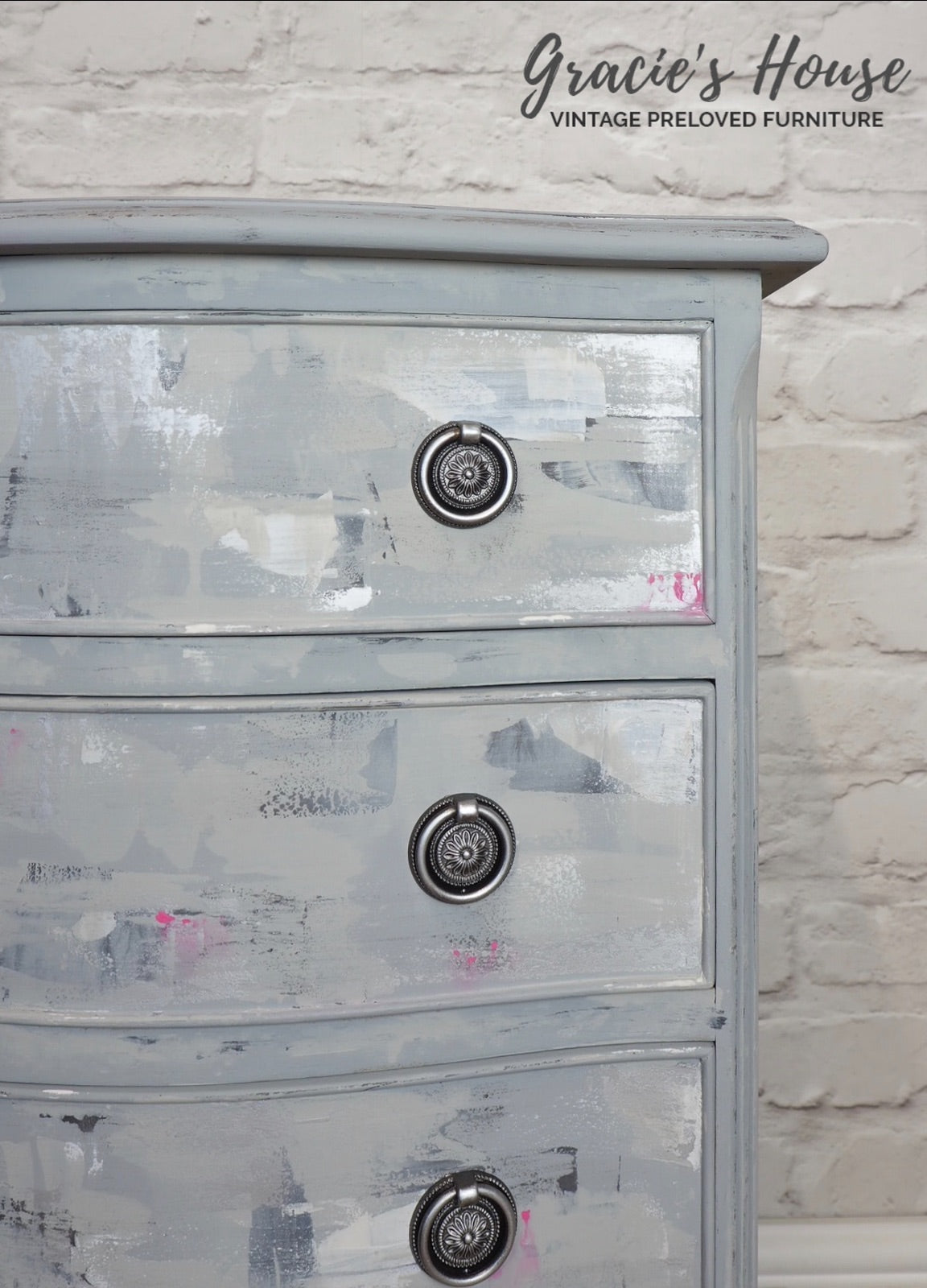 ---
I used Dixie Belle Easy Peasy Spray Wax on the bodies and drawer fronts and Gator Hide for the tops. The handles were cleaned and Sprayed with Pewter spray paint and I hit the highpoint with Shiny Stars Decor wax to highlight.
---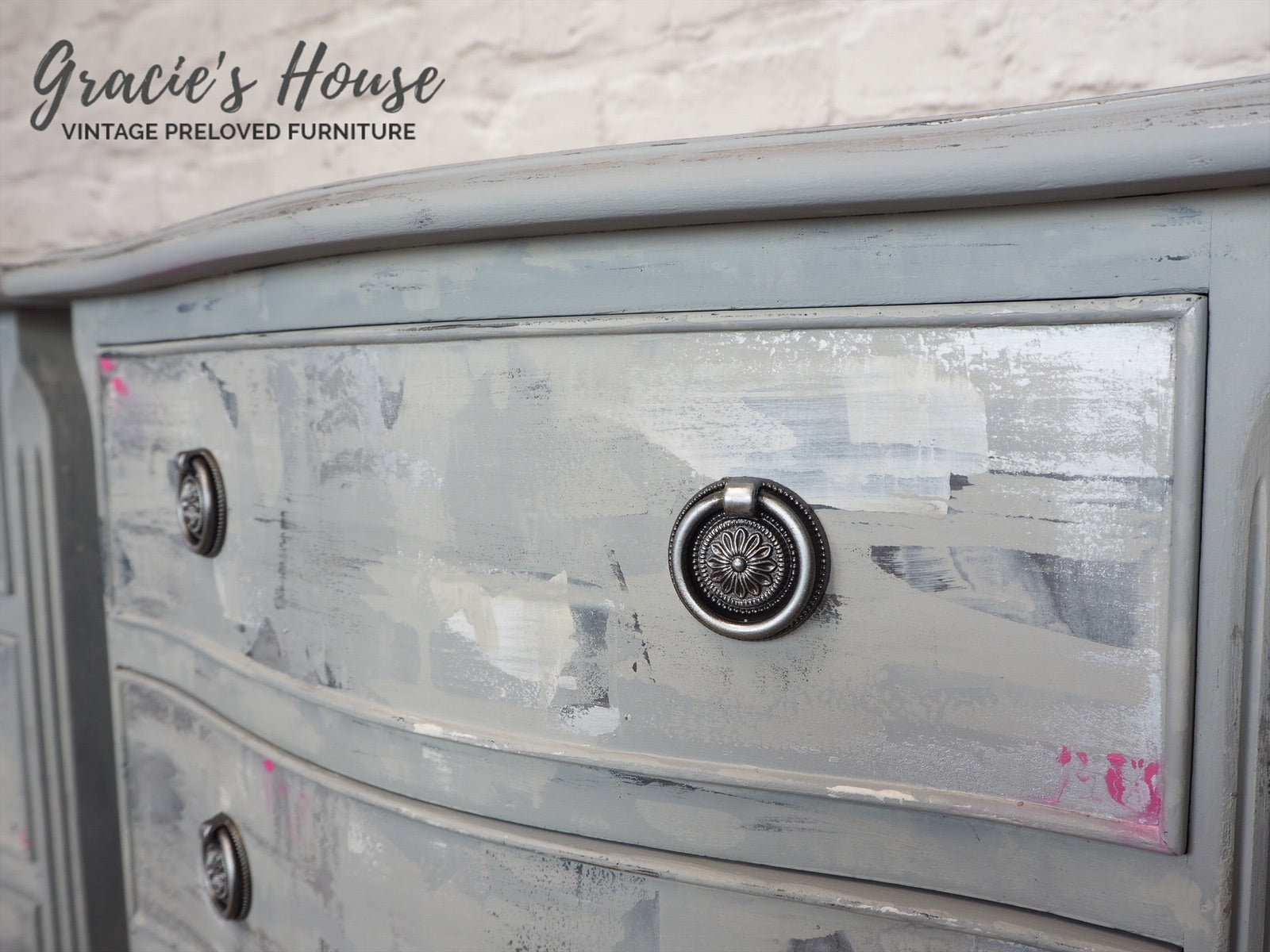 ---